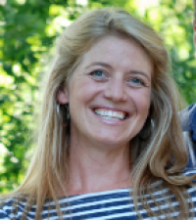 Role
Gifted & Talented Coordinator
Music Instructor
About Me
Shannon Smith is the Gifted and Talented Site Coordinator, READ Act Coordinator, and a music instructor at Kinard Core Knowledge Middle School. She has been a Mustang for 10 years, but has been an educator for 15 years. Before coming to Kinard, Shannon was a Spanish Instructor at Rocky Mountain High School and Lincoln Middle School.
Shannon got her B.A. in Spanish Education with an emphasis in Social Sciences from Colorado State University. After graduating, she married her high school sweetheart and begin teaching Spanish in Poudre School District. After eight years of teaching, she and her husband were blessed with two boys. She returned to education after a 7 year absence while she was home caring for her children.
Outside of school, Shannon enjoys spending time with her family which includes her husband, two sons, and puppy. The Smith family enjoys a myriad of different activities, although going on vacations, skiing, and riding 4 wheelers are a few of their favorites. When Shannon is not teaching, she enjoys spending time with her family, playing violin and piano, gardening, reading, cooking, and learning.