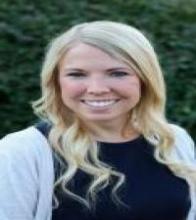 About Me
Education and Professional Background:
Hello! I'm Justis Darling, and I love being an 8th Grade English teacher at Kinard. I have taught middle school English and English Language Development in Omaha, Nebraska for six years. I also spent a year teaching English in Merida, Mexico. I received my bachelor's degree in Secondary Education with an emphasis in English at the University of Nebraska at Omaha. My education there gave me a strong base and created a smooth transition as I began teaching for Omaha Public schools after graduation. I attended Concordia University for my graduate certificate in teaching English as a Second Language. I love teaching middle school students and seeing students grow in their grow in their passion for reading and writing. I am extremely passionate about what I do, and I am always working to better myself as an educator. I can't wait to learn and grow here at Kinard!
Personal Interests and Hobbies:
I am originally from Omaha, Nebraska and have spent most of my life there. My husband and I have always had a special place in our hearts for Colorado, so when we were given to opportunity to move here, we were ecstatic. I love being outdoors, and I spend a lot of my free time hiking and camping. I have been an assistant cross country coach for four years, and I am thrilled to be a part of the team at Kinard this year as well. Running has been a positive force in my life since I was in middle school, and I love to share that with my students. I have two dogs named Winston and Zoey. They are very spoiled and go everywhere with us. I also love to eat, so I enjoy cooking and trying new restaurants around the city. I am looking forward to trying many of the local Fort Collins restaurants! Some of my other favorite activities include reading, kayaking, drinking coffee, discussing all things Harry Potter, and spending time with friends and family. I am looking forward to an amazing school year filled with fun and growth.