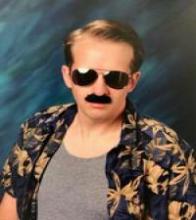 About Me
Andy Graham is continually excited to be a part of the Mustang team teaching 6th grade English. Andy has been in education for twelve years, and he realized early on a passion for middle school students. This will be his eighth year as part of the 6th grade team here at Kinard.
A California native, Andy graduated from Azusa Pacific University in southern California and then received his Master's Degree from the University of Denver after deciding to trade palm trees for aspen trees when he moved to Colorado in 2008.
When he's not teaching, you can likely find Andy reading, watching movies, spending time with friends, or covered in sawdust in his garage building something interesting out of wood. During football season you're likely to find him in green and gold, cheering on the Green Bay Packers each Sunday.
Andy enjoys students and the seemingly endless energy they bring to the classroom. He values the great things they continue to teach him each and every day and hopes to impact them as much as they impact him.